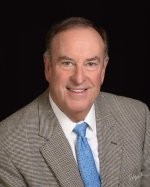 The Center for Clergy Care and Education is an ecumenical program designed to address the spiritual, educational, psychological, and emotional needs of pastors and their families. Consistently, pastors are called upon to address a variety of parishioners' life concerns. Theological seminaries cannot prepare pastors to meet every need, yet research has consistently shown that 42% of people in crisis first turn to a pastor.
While no one agency can address all the needs of Northwest Florida's clergy, we are dedicated to providing pastors with support services and continuing education that will help them fulfill their professional and personal responsibilities.
We are currently offering a support group that provides nurturing and healing for members of the clergy and their families.
900 Gardengate Circle
Pensacola, Florida 32504
850-474-0042
Center for Clergy Care and Education is a nonprofit 501 (c) (3).
The Latest From Our Blog…
---
Jan 9, 2020
Richard Rohr explains why a lack of good and compassionate pastoral and healing practices is making Christianity largely ineffective.
---
Dec 16, 2019
The Rev. Howard-John Wesley announced he was taking a sabbatical during church service at Alfred Street Baptist Church in Alexandria, Va., on Dec. 1, reminding us that pastoral health is critical.
Article by Sarah Pulliam Bailey of The Washington Post